Endorsements...
*The Citrus Eagle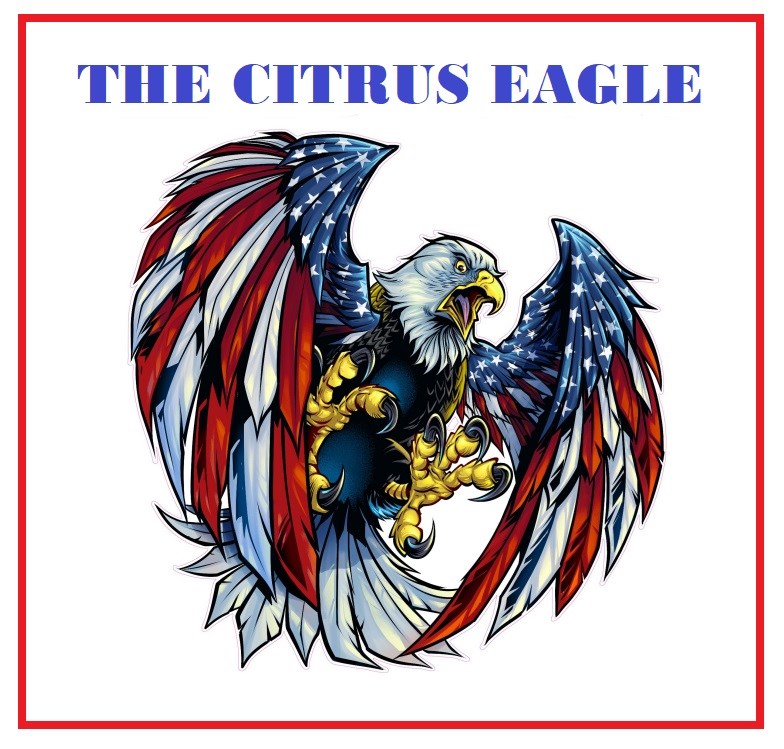 *Defend our Union
* Republican Liberty Caucus
Dear Jim,
On behalf of the State Board of the Republican Liberty Caucus of Florida, it is my pleasure to announce that you have been endorsed in your 2022 race for Florida Commissioner of Agriculture.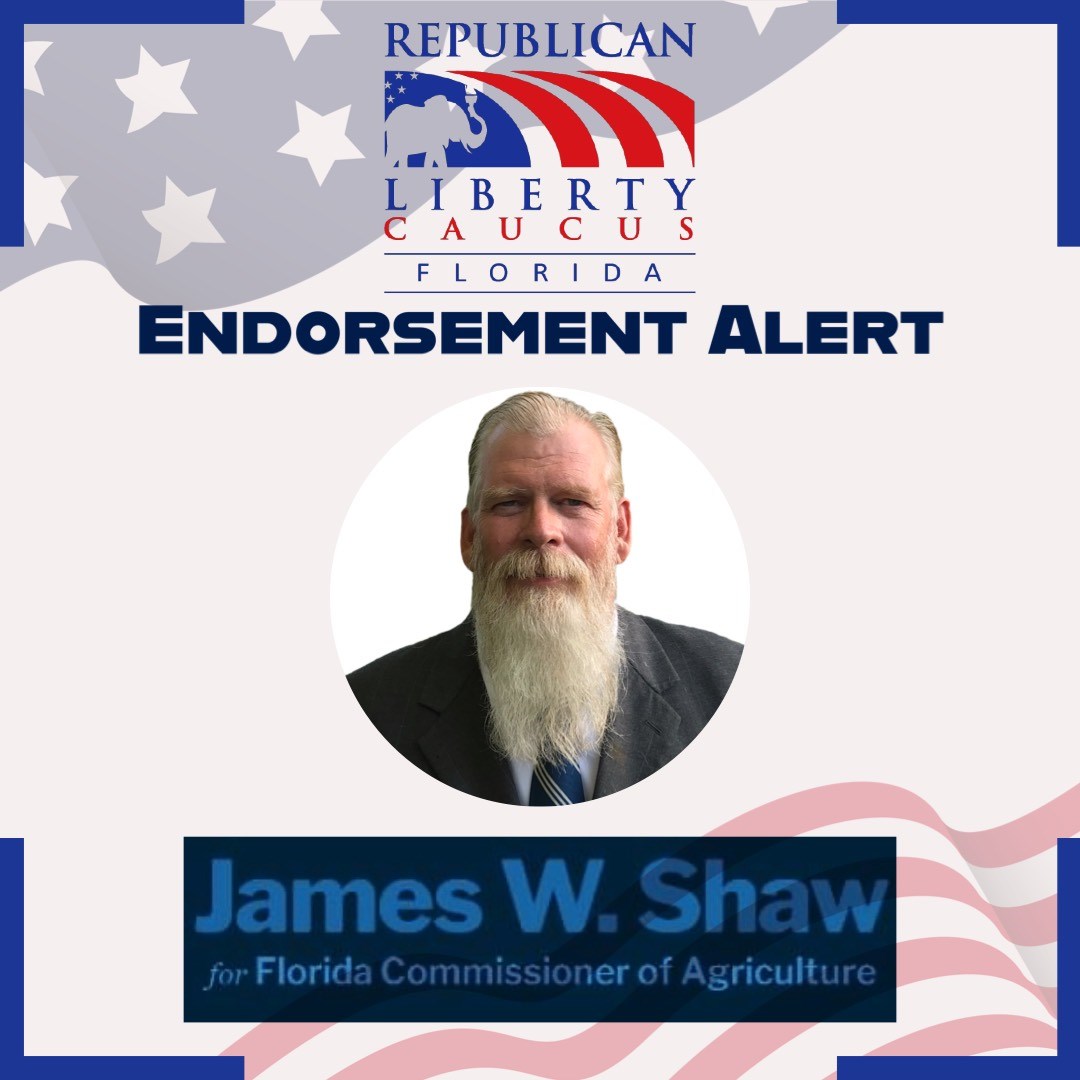 After your interview, we were impressed with your experience, your understanding of the scope of the position and your strong commitment to Liberty issues.
We look forward to working with you in Tallahassee this next four years in ensuring the principles of smaller, Constitutional government, free enterprise and personal liberties for all Floridians.
Congratulations on your endorsement and our very best wishes for success!
*Anthony Sabatini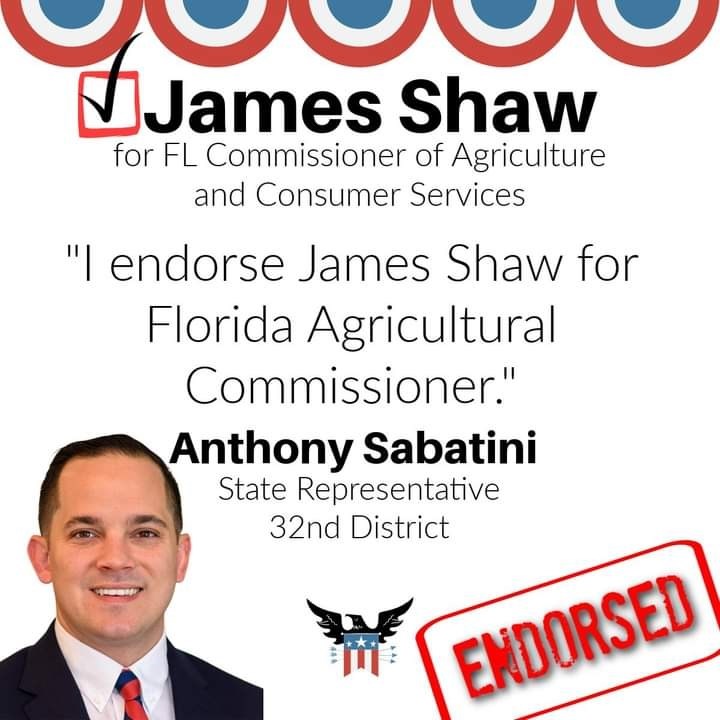 *Roger Stone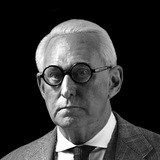 "I strongly support James Shaw for Florida Commissioner of Agriculture. His opponent Wilton Simpson is a corrupt RINO turd."
*FRAOC
Lou Marin
National Director, Florida Republican Assembly
President, Florida Republican Assembly, Orange County Chapter
*
Lamarre Notargiacomo
My vote is going to pro-constitution, pro-gun REAL farmer, James Shaw. This guy is the real deal. I've had several lengthy discussions with him and he is a God fearing man and a plain spoken patriot.
Lamarre Notargiacomo
Secretary, Republican Club of Indian River

IRC 2nd Amendment Defense Coalition

* Timothy McMullan
I have known Jim Shaw for 40 years. He has succeeded in everything that he has done. Jim is an outstanding family man, an accomplished businessman, and a terrific leader. At this critical time in history, Jim Shaw is a guy that you want in your corner.
Tim McMullan
Managing Partner
TJT Capital Group

*Born to Ride 45
Born to Ride 45 endorses James Shaw for Agriculture Commissioner... for...
-Defending peoples' interest not the Special Interests, Defender of our Second Amendment and Constitutional Rights, Fighting for clean water and repair red tide
George Colella,
National President
* Michael Waite
I am Voting for and endorsing James W Shaw for Florida Commissioner of Agriculture because we need a strong leader who will take charge of this massive misuse and abuse of Pesticide assaults on our environment, nature, and waterway habitat here in Florida. Mr. Shaw will help protect and keep our water and food chain production clean and healthy, as well as our 2nd Amendment rights, so we can protect ourselves, our families and community. James Shaw is the right person at the right time, and why I fully endorse his Candidacy for Florida Commissioner of Agriculture.
Michael Waite
Citrus Co Resident and Voter
Natures Protector
*IRC 2nd Amendment Defense Coalition

*James Marciano
My name is James "Jay" Marciano and I endorse Jim Shaw. I am a retired executive of UPS which I served for 27 years. I have known Jim for most of my life and can confirm he is a solid family man and business owner.
James "Jay" Marciano
*Cathi Chamberlain
"I endorse James W Shaw!"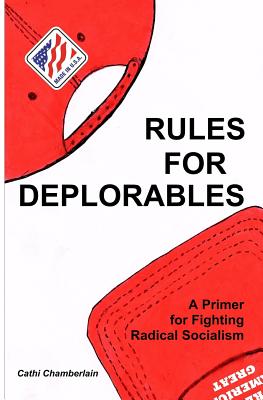 Cathi Chamberlain
Author- Rules for Deplorables; A primer for fighting Radical Socialism
*Stand for Health Freedom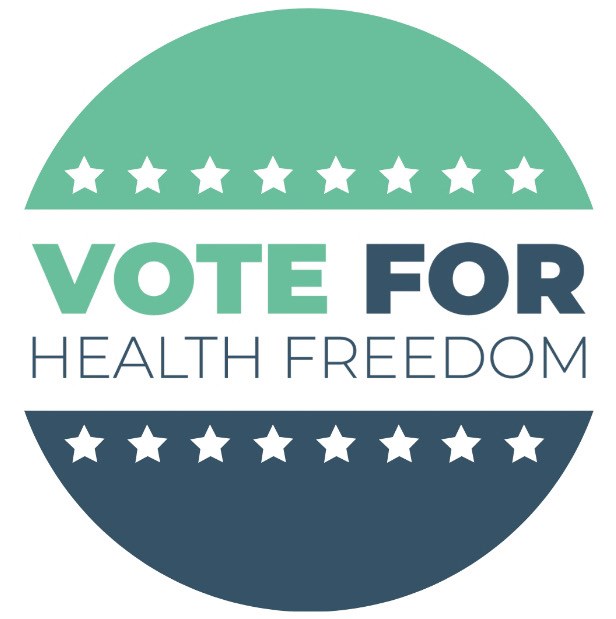 *Martin 9/12 Committee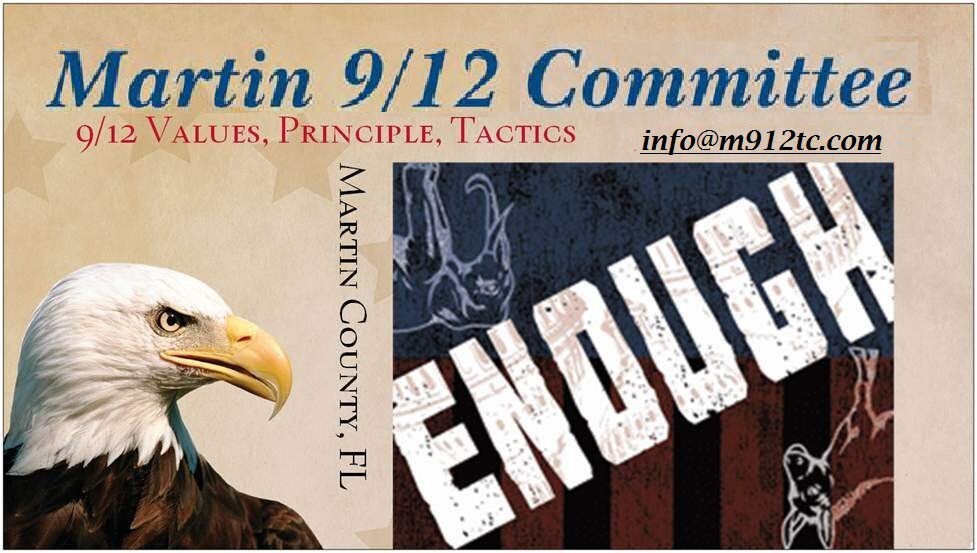 * Brian Plunkett
Jim Shaw has my full endorsement to become Florida's next Commissioner of Agriculture.
Jim Shaw is pro 2nd Amendment and America First and a great patriot. When the Gettysburg Battlefield Monument was being threatened by Antifa, Jim dropped everything he was doing in South Florida and drove through the night with his sons and stood guard at the Gettysburg Monument. He is a Patriot and the right man for this position. I have known Jim for over 40 years after becoming teammates on Colgate University's Division 1 NCAA varsity football team. Jim is a fighter and fierce competitor! In addition, Jim has created a successful agricultural operation and business in Florida!
Jim Shaw will work for Floridians and not for woke globalist politicians and oligarchs! He is America First all the way!
Brian Plunkett
English Instructor PBSC
*Florida Republican Assembly Volusia County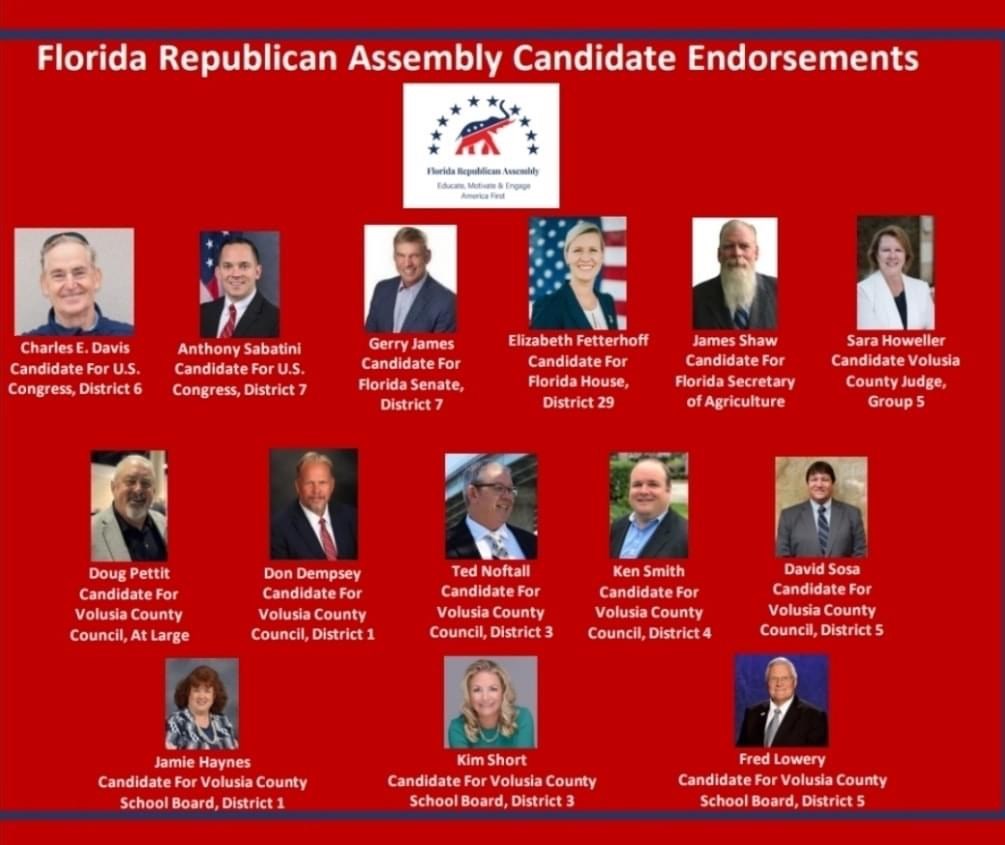 *567 Constitutional Conservative members of Winter Haven 912 group.
Yes- the 567 Constitutional Conservative members of Winter Haven 912 group strongly endorse James Shaw for Commissioner of Agriculture.
His opponent in the Republican Primary Wilton Simpson is a RINO who kowtows to special interests like the FL Sugar industry. He is not a true farmer like James Shaw and his 2A actions have been nothing but defensive and not designed to strengthen the 2A.
Royal A Brown III
Group President/ Political Advisor
*Manatee Patriots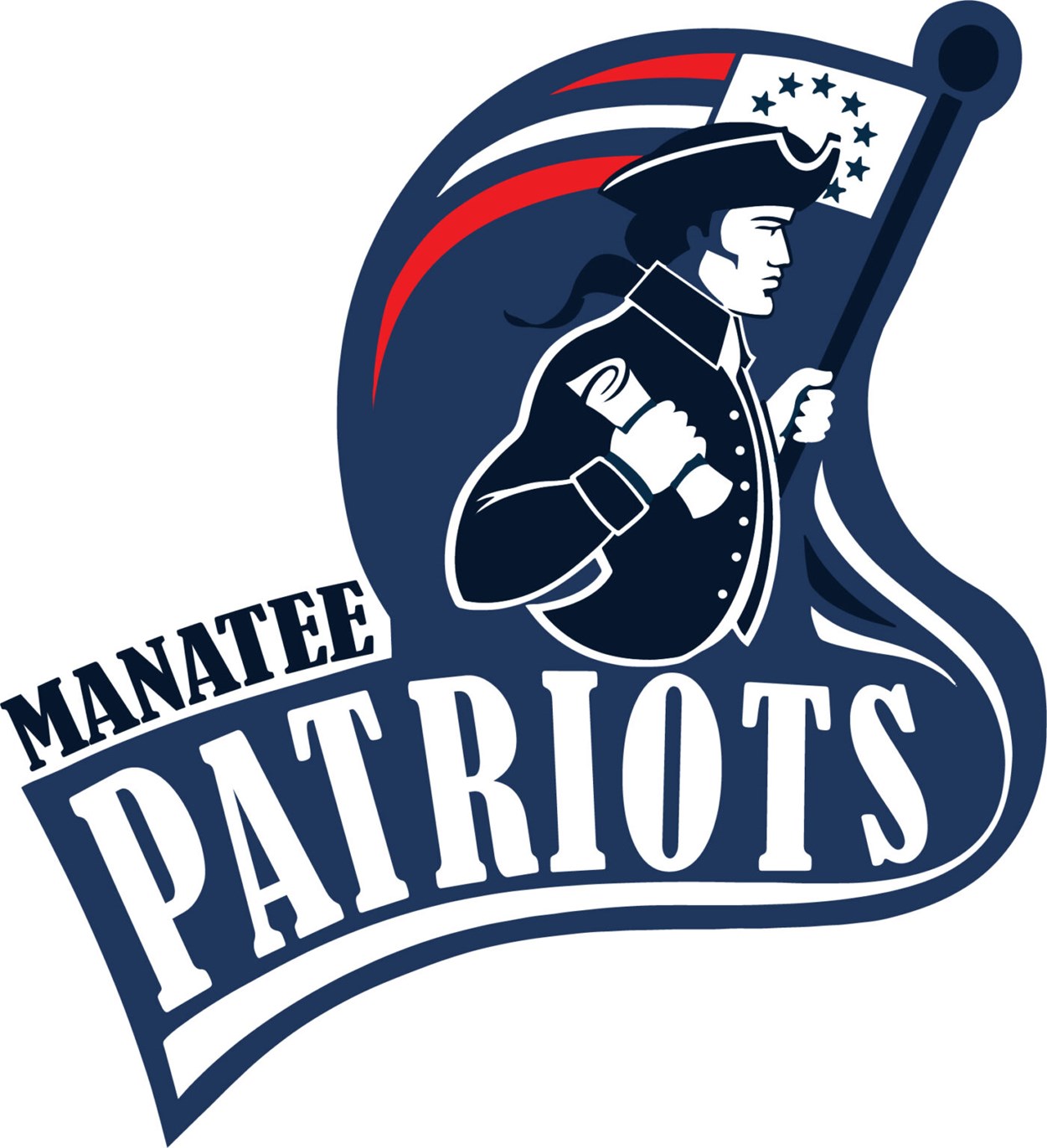 *Bob Allen
I have Known Jim for decades through our sports and professional associations. In addition to running a very successful business, he is a fighter who will look to do the right thing for the people of Florida.
Bob Allen
Small Business Owner
Financial Consultant
Harvard Basketball Captain
*Christian Patriots of Central Florida
*Father Michael Bihuniak
I have known James Shaw since we were classmates at Colgate University from 1979 thru graduation 1983. Mr. Shaw was highly respected by the Colgate community as both a student and varsity football team athlete. He has been in a 40 year loving and committed marriage resulting in the gift of 8 children and 22 grand children. In his professional life, James Shaw excelled in both the trucking and farming industries beyond everyone's expectations. His insistence on detail, work ethic, moral integrity and virtue are matched by very few men I know.
In short, he is a man that not only speaks the truth but more importantly- lives the truth... I fully support his candidacy for Florida Agricultural Commissioner.
Father Michael Bihuniak
Diocese Metuchen
"spent two... 10 week terms 1996-97 working side by side with Mother Theresa in the Calcutta India Mother house"
*Kirk Cummings
I have known Jim Shaw for over 30 years, back to when the trucking company I worked for retained his company to run a large dock consolidation operation. For any company to be successful in the trucking industry it must be safe, punctual, reliable, and consistently deliver on its commitments to its customer. Jim's company was all that and more. Those attributes are also a reflection of Jim himself and how he conducts his personal life. He is a man of integrity, his moral compass is unwavering, and is unfailingly a man of his word. When Jim makes a commitment he follows through with it. Period. Jim comes with my highest personal recommendation and the State of Florida would be well-served by Jim as Agricultural Commissioner.
Kirk Cummings
Former Trucking Industry Executive
* Senior Chief Geoff Ross
Simpson's unconstitutional "Red Flag" legislation restricts adults from buying guns and accessories, allowing unconstitutional 'red flag' accusations that gun owner are an immediate threat to others to result in confiscation. A much better candidate for this Cabinet position is James Shaw.
Senior Chief Geoff Ross
Surface Warfare/ Air Warefare
USN Retired
Combat Veterans for Congress PAC